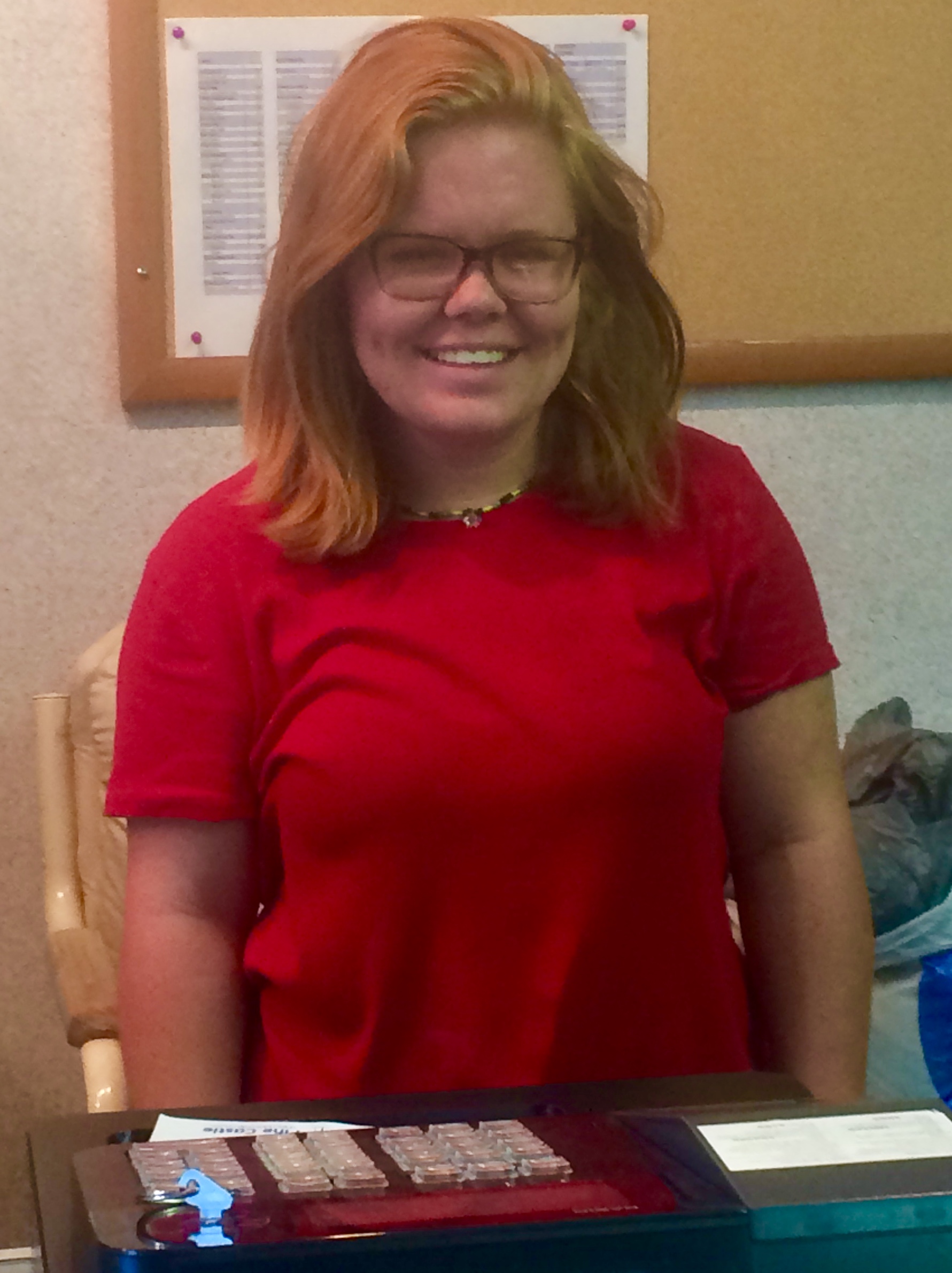 Kaki Gallagher has joined our Thrift Store staff and will be working two days a week.
Tell us about yourself – "I just graduated from Boone High School and I plan on going to Valencia for two years, and to UCF. I want to be a Preschool teacher. I have a brother, I am the oldest child. And I own a dog. I've lived in Orlando my whole life."
What do you know about The Russell Home – "I heard Jimmy (Steele, Dir. of Youth and Family Ministry, Grace Covenant Presbyterian Church) talk about it. I took a tour of the Home and it was interesting. They offer so many things like the schools for the children!
How did you hear about the opening at the Thrift Store – "One of my youth leaders got me the job here because they knew I needed extra money for school. I'm looking forward to interacting with people."
Kaki has a bright, bubbly personality and we look forward to working with her!
We are giving away a FREE gift to any child in the store when their adult buys an item during the summer. We have lots of clothes for adults and children, bathing suits, sunglasses, pool party supplies, and when it rains, we have children's vhs tapes available, 10 for only $1!!!! We also have plenty of kitchen supplies for your summer parties.
The Russell Home for Atypical Children Thrift Store is located at 5517 S. Orange Ave., 32809. We are open Tuesday through Saturday from 10am-5:30pm. We gladly accept your donations of household goods on those same days from 10am-3pm. At this time we are no longer accepting clothes, mattresses, linens, and non-flat screen tv's. Everything that is sold in our thrift store has come from you, our community, and ALL profits go directly back to The Russell Home to aid in our desire in giving our children the best possible care they can have. So thank you for contributing to the care of our children!