SUPPLIES & FOOD DONATIONS
The Russell Home is always in need of certain household supplies, cleaning items, food stocks, and other items. Drop these off at 510 Holden Avenue or our Orange Ave Thrift Store between the hours of 10am & 6pm.  Please call us for information about any current special needs. Thank you!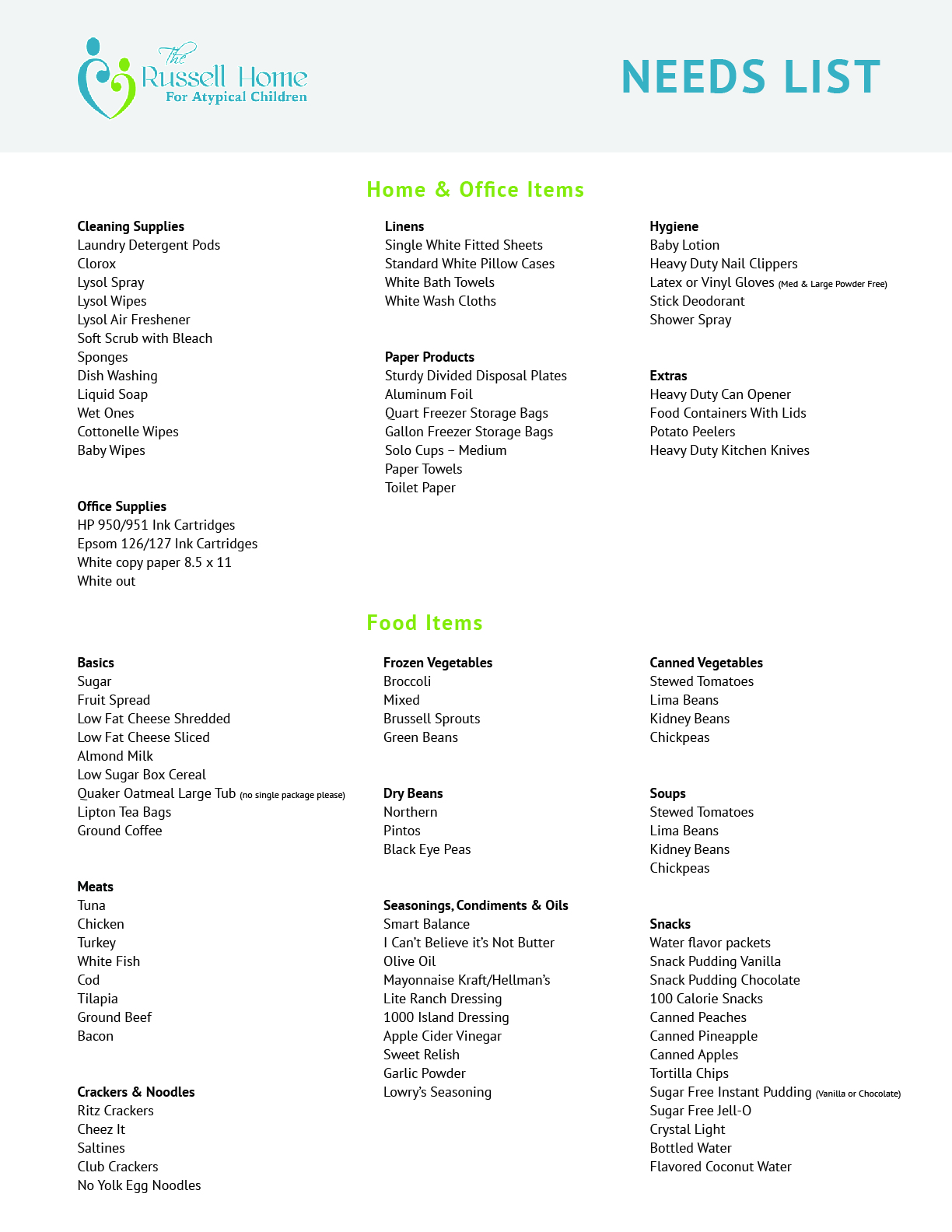 Click the button below to view and download a
PDF of our Needs List!