Michael has been apart of the Russell Home since 2003, when he arrived at the age of 14 days old. Michael has brought such Joy to our home, he came to our home with the diagnoses of not living more than two weeks, but as we know God is the one in control, Michael is still here at the Russell Home at the age of 14.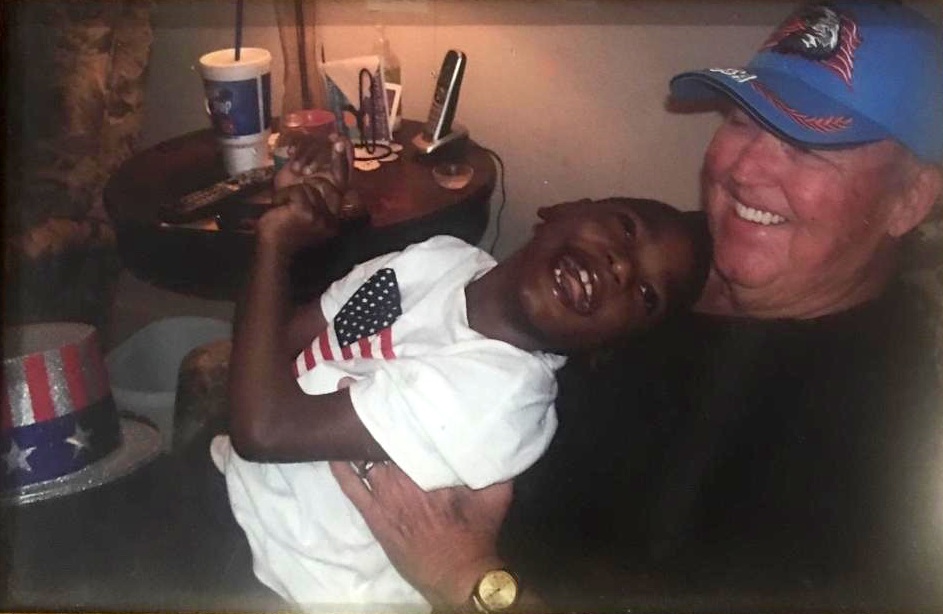 As I write this, the person that comes to mind is my dear sweet Daddy, Jim Harris. He loved Michael so much and everyday was a gift to my Dad, just to hold Michael and take him for walks and talk to him. My dad had heart surgery right before Michael came to live at the Russell Home and I remember my Dad being told he needed to walk, we brought Michael home from the hospital and my Dad walked him each day that he was able to and Michael was the reason he took those walks, he wanted to take Michael to hear all the different sounds in the park and also to talk to him and let him know that he was so loved. It was funny because my Dad would come in at the Russell Home and he would say "Good Morning, how is my baby today?" and I would say, "I am just fine Daddy," and we would laugh because everyone knew he was not talking about me he was talking about his sweet little Michael. I believe that people are put in your life for a reason and I know that God Blessed our home with Michael and I know he blessed my Dad with more years on his life because he had a purpose, to help Michael, and the whole time Michael was helping my sweet Dad.
Blessings come in many packages, it may be a gift, a word, or a beautiful little boy with special needs that can't walk, talk or see, but makes your life so perfect. That is what Michael did for my Dad, who we so dearly miss. We lost Dad on Feb. 18, 2017 and we will never be the same, but Michael continues to touch lives. My mom Judy and my Aunt Janet have spent the last 2 weeks at the hospital beside Michael's bed, day and night, because he is a gift we all cherish! Every day we have with Michael is a blessing and we pray for his recovery!
"Prayers for Michael"
Update: 7/21/18
WE ARE SO EXCITED! Michael is home and doing well, thank you for all the prayers and support!