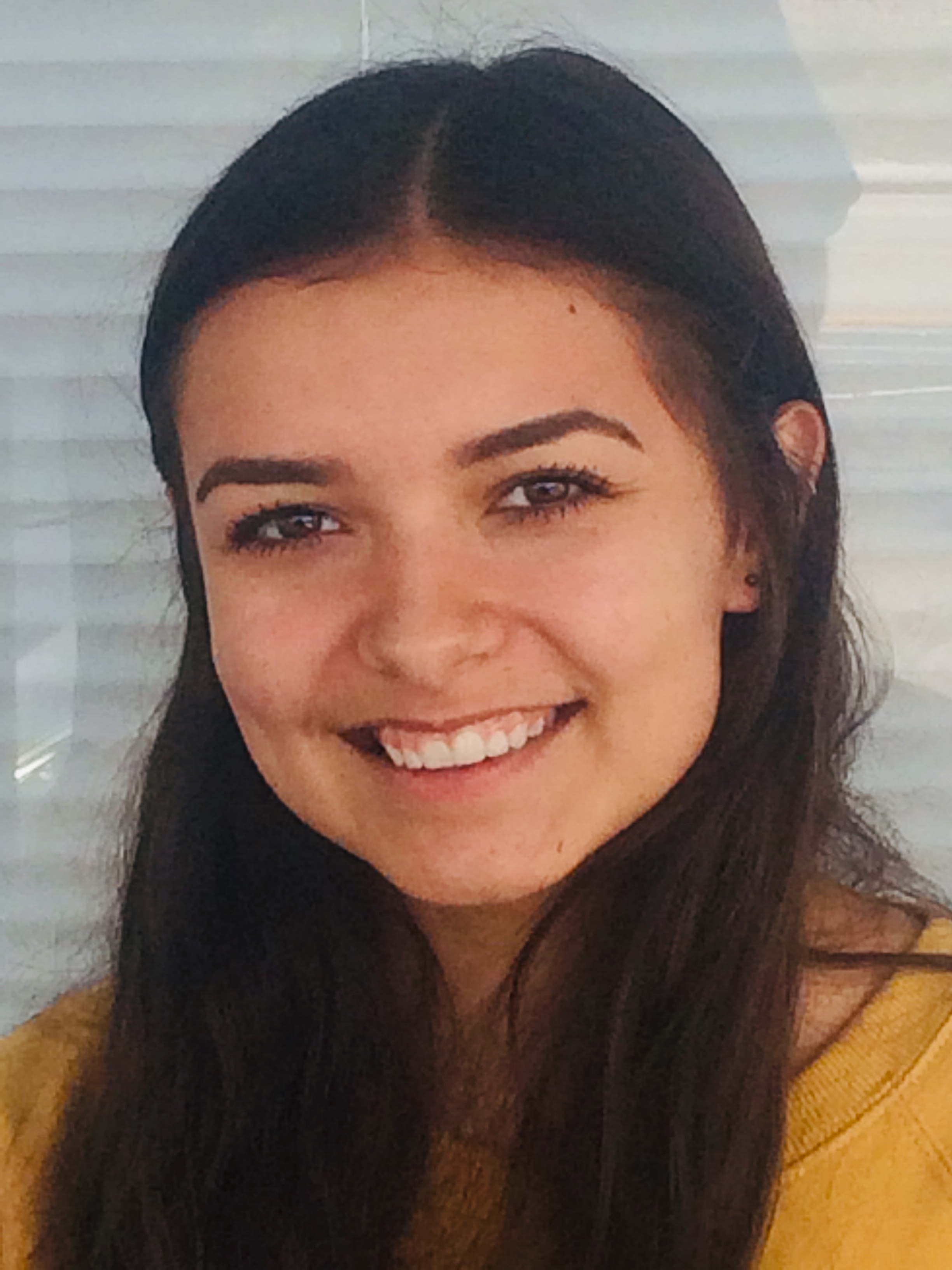 Meet Sydney
Most people wouldn't even dream of working on Saturday mornings, much less coming in on your own accord and volunteering. Especially if you're a teenager! That's what makes Sydney so special to us, she volunteers Saturday mornings from 10am-noon. With a hectic schedule of school, homework, sports, AND work, we were able to catch a few minutes with her.
Tell us about yourself – "I was born in Orlando.  I'm a senior at Boone High School.  I hope to go to the University of Florida because I think it's a great school and a great campus.  I play lacrosse.  My favorite thing about lacrosse is teamwork.  I like hanging out with my best friends in my neighborhood."
How did you hear of The Russell Home for Atypical Children – "I needed volunteer hours at my school and my guidance counselor told me about The Russell Home.  There was a form at my school that I filled out, it was like a volunteer form."
What's your favorite part about volunteering at the Thrift Store – "I like the human interaction and kind of growing relationships with people that come through the door every week when they know my name.  They're like, 'Good morning, Sydney!' and I'm like, 'Hey!' I think that's my favorite part."
Thank you, Sydney, for coming in when most of your friends are sleeping in, being a cheerful face to our customers, and the work you do for us!
We have been receiving, and selling a lot of furniture that you've donated, so thank you! Everything we sell comes donated from our community. Come by and see how we've remade the store inside! Please do NOT leave donations overnight as we can be fined, and that money needs to go to the care of our children. Starting in 2019, unfortunately we will no longer accept: mattresses, bed pillows & sheets, non-flat screen tv's, VHS & cassette tapes.
The Russell Home for Atypical Children Thrift Store is located at 5517 S. Orange Ave., 32809.  We are open Tuesday through Saturday from 10am-5:30pm.  We gladly accept your donations on those same days from 10am-3pm.  Everything that is sold in our Thrift Store comes from you, our community, and ALL profits go directly back to The Russell Home to aid in our desire in giving our children the best possible care they can have.  So thank you for contributing to the care of our children!