Thank you ALL so such a successful 2018!!!! Because of your donations, and support of the Thrift Store, we had a banner year where 100% of our proceeds went DIRECTLY to The Russell Home for Atypical Children, and aided in their care!
We will be closed Dec. 30-Jan. 7 for remodeling, cleaning, and inventory counting. This includes drop-off's for our donation shed where we are reliant on you to sell your donations for our children. PLEASE do NOT leave donations overnight as we can be fined, and that money needs to go to the care of our children. Starting in 2019, unfortunately we will no longer accept: mattresses, bed pillows & sheets, non-flat screen tv's, vhs & cassette tapes.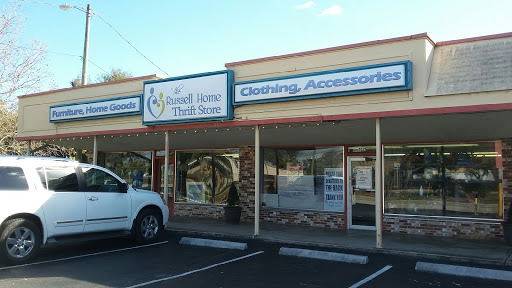 The Russell Home for Atypical Children Thrift Store is located at 5517 S. Orange Ave., 32809. We are open Tuesday through Saturday from 10am-5:30pm. We gladly accept your donations on those same days from 10am-3pm. Everything that is sold in our Thrift Store comes from you, our community, and ALL profits go directly back to The Russell Home to aid in our desire in giving our children the best possible care they can have. So thank you for contributing to the care of our children!